Overview
At present, workers operate the unloading miner machine during mineral processing, to move forward, backward, stop, and unload. unloading miner machine uninterrupted walking leads to working strength be very big for the workers, and accidents will happen if workers operate careless,work long-term in large number of dust and noise pollution cause serious damage to worker's physical and mental health, the occupational-disease-inductive extremely serious.
Delto develope automatic intelligent burdening robot with internet technology, automatic control technology, laser detecting technology, RFID and wireless data transmission technology, it can run along the track intelligence, the upstream materials according to the needs of uniform discharge in a specified goods shed or positions. The robot will entirely replace operatoe in site, and effectively avoid casualties accidents related to production; Greatly reduce the field of occupational hazard coverage; Enhance the safety of personnel and equipment, the operation of upstream and downstream of the proportionality, timeliness. Reduces the enterprise operating costs, reduce the labor intensity, improve production capacity.
Automatic intelligent burdening robot is mainly used in mines, not involved in the coal mine, port yard storage, sorting, loading ore transportation, and other so on.
Product features
1) Realize the nature of the administration of production safety requirements.
2) Realize the material delivery and transport intelligently in site.
3) Liberate the worker from the scene of the operation conditions 100%, disease hazards of the influence of the occupational.
4) Realize uniform fabrics, improve material production capacity 30%.
5) Reduce the accidents such as diffuse material, short positions at least more than 50% of the accident treatment, the equipment maintenance cost.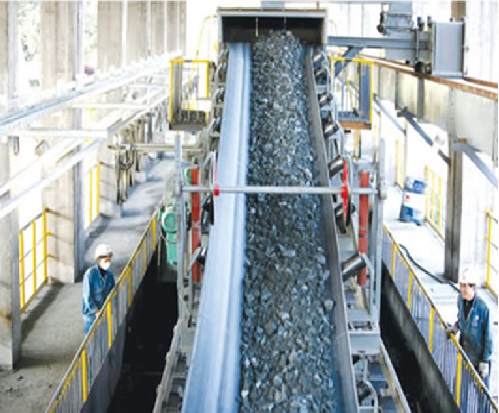 System composition
1) Location-aware system
The robot's location-aware system is composed of mobile devices, intelligent device, precision detection apparatus, etc. intelligently drive and detecte apparatus of signal transmission to the robot control system real-time, intelligent robot accurately identify fabric under bin, location accuracy is 1 mm, do accurate, real-time and security.
2) Level recognition system
Each bin has installed automatic material level detection device, rotating black ash. This device is made of corrosion resistant materials,can solve the mine environment, high dust ore sulfur corrosion problems, such as more effective guarantee material level detection and bin the protection material, the accident completely prevent flood.
3) Vehicle-mounted control system
The vehicle control unit for intelligent fabrics mobile robot can interact with ground control system for information. It contains vehicle control data processing system, vehicular infrared camera image transmission system, etc.
4) Ground control system
central control unit for automatic intelligent burdening robot is fixed end, data collection and summary, intelligent analysis system management functions such as operation and signaling transmission distribution, etc.
5) Land formation mobile communicated system
The military level bidirectional wireless transmission system, strong magnetic interference. Data of vehicle control system and ground control system, image lossless transmission. Use the land formation mobile communicated system, remote sensing, remote control, remote data and ground control system for seamless connection, form a unified and efficient data link.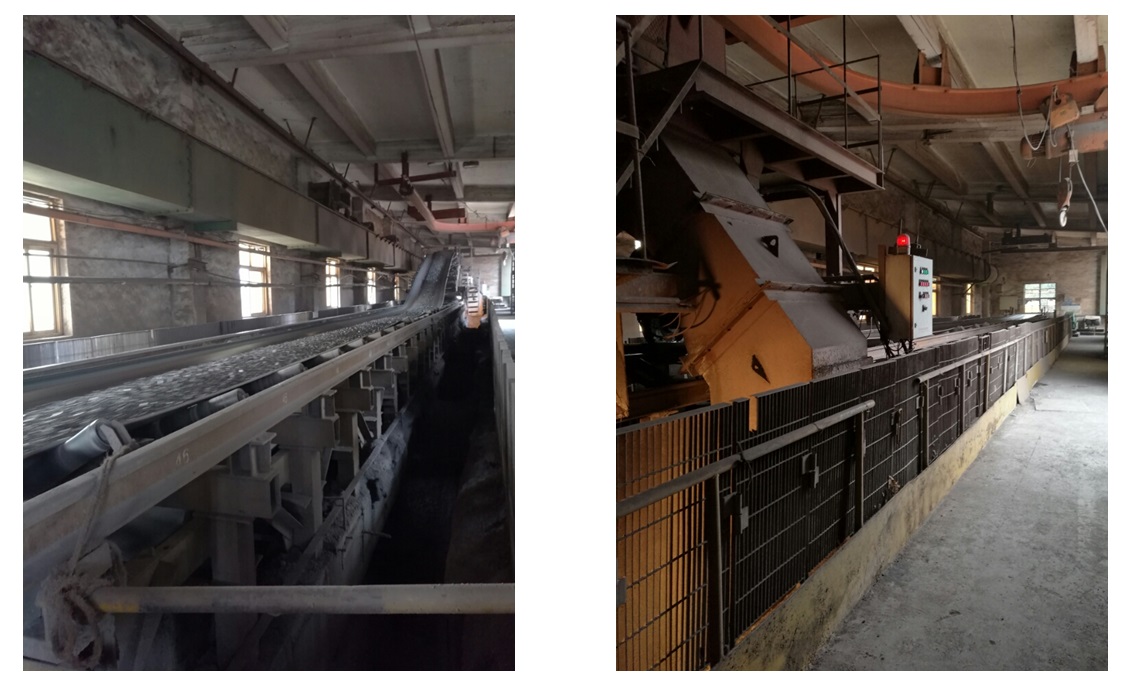 6) Human-machine interaction system
Intelligent robot human-machine interac adopte the open multitasking operating system, which is very friendly and humanization. Interactive content includes the choice of control mode, the parameters setting, real-time and historical data trends show, report printing, etc.
Figure 4, control center human-machine interface
Figure 5, control center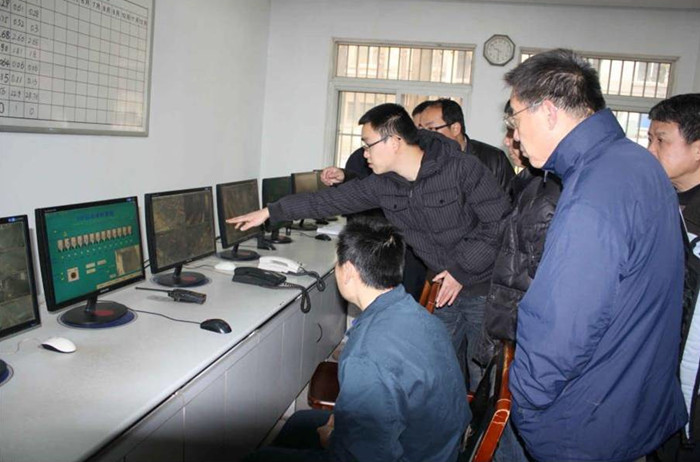 Specifications and characters
1) One key start-stop, full automatic intelligent walking and burdening.
2) Walking position detection accuracy is 1 mm.
3) Real-time level detection, diffuse material automatic protection, prevent accident.
4)Functions of real-time fabric image transmission.
5) Convenient maintenance, function of convenient material level device soot cleaning maintenance and positioning flip.
6) Connection by wireless transmission.
7) Remote centralized monitoring of mobile robots or manual intervention remote-controlled robot.
8) Open communication with the information system.
Qualifications and honor
China metallurgical mines association of science and technology awards